2015 Distinguished Daughters Announced
The 2015 Distinguished Daughters have been announced. Click here to read the official press release!
Check below to read the biographies of the nine outstanding women that have been inducted.

Barbara Baker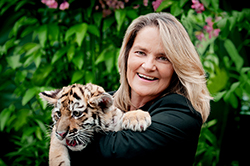 Dr. Barbara Baker has been President and CEO of the Pittsburgh Zoo & PPG Aquarium for 25 years, leading one of the nation's major zoological parks with 77 acres and over 8,000 animals.
Under her leadership, the Zoo has excelled in all areas of its operation, including tremendous budget growth from $3 to $17 million. The most visited cultural attraction in Pittsburgh, the Zoo welcomes over one million visitors annually. Zoo education programs, with 453 participants when Dr. Baker arrived, now peak at 400,000 students. $66 million in capital improvements have dramatically improved the landscape of the 117 year old Zoo.
The Zoo's endangered species have increased from five to 52, with internationally recognized programs for coral propagation, African elephants, and support for 165 projects on all continents and oceans. The Zoo's 742-acre International Conservation Center is dedicated to the breeding of endangered species.
Barbara, a strong advocate for adoption issues, is an adoptive parent of six of their seven children. She is a Doctor of Veterinary Medicine with a Masters in Business Administration.
Kim Fleming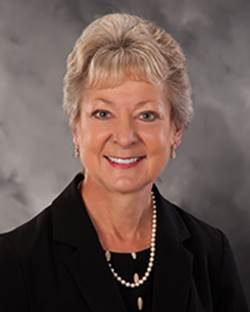 Kim Fleming is Chairman and Chief Executive Officer of Hefren-Tillotson, Inc., a privately held Pittsburgh-based financial planning and investment advisory firm. In 2014, Hefren-Tillotson was awarded #1 Top Workplace in Western Pennsylvania, and Kim received the Top Executive award for medium-sized companies by The Pittsburgh Post-Gazette.
She serves on the boards of Allegheny College, Allegheny Conference on Community Development, The Buhl Foundation, Dollar Bank, EQT GP Holdings, The Pittsburgh Foundation, and SIFMA. She chaired the United Way of Allegheny County and is actively involved with local, national, and international mission trips.
Kim received the Family Guidance Leckie Award for philanthropy and service to Pittsburgh, the John McGrady Award for community service, Carlow University's Women of Spirit® Award for Values, Geneva College's Serving Leaders Award and the YWCA's Women's Leadership award for Business.
A graduate of Northwestern University, she is also a graduate and former board member of the Securities Industry Institute at the University of Pennsylvania. She and her husband, Curt, have two sons.
Janet Haas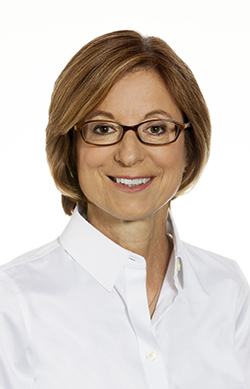 Janet Haas, M.D., is Board Chair of the William Penn Foundation and has helped guide its approach to strategic grant making over the past two decades. By making significant investments to improve education, protect the Delaware River watershed, and support arts, culture and the development of accessible and vibrant public spaces, the Foundation strives to help make Philadelphia a vibrant place to live, work and visit. The Haas family is one of eight recipients of the 2015 Carnegie Medal of Philanthropy.
Janet is active in the nonprofit sector and currently serves as trustee of the University of Pennsylvania, Morris Arboretum and the Free Library of Philadelphia.
In addition to her philanthropic endeavors, Janet specializes in palliative care at the University of Pennsylvania Health System, and practices at the Abramson Cancer Center at Pennsylvania Hospital. She is a board-certified physiatrist who has specialized in brain injuries. She trained at Thomas Jefferson University Hospital, Stanford University Hospital, and the University of Pennsylvania Health System and taught at Temple University School of Medicine.
Janet received her medical degree from Hahnemann Medical College (now Drexel University College of Medicine) and graduated from Wesleyan University.
Lynne Korman Honickman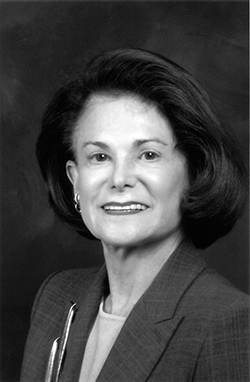 Lynne Korman Honickman founded The Honickman Foundation, dedicated to the underserved through projects in the arts, education, spiritual growth and social change. A decade ago the foundation partnered with Project HOME and Comcast to build The Honickman Learning Center Comcast Technology Labs in North Central Philadelphia. Today, the center serves more than 375 children and 925 adults each year.
Currently, Lynne is a trustee of Project HOME and the Philadelphia Museum of Art and is an inaugural member of the Alfred Stieglitz Center, newly renamed Focus.
Lynne is a founder and trustee of Moms Against Guns which merged with CeasefirePA and a member of the Governor's Advisory Board on Education and Workforce Development. She is a member of several advisory boards: the Support Center for Child Advocates, Metropolitan Area Neighborhood Nutrition Alliance, Myrna Brind Center of Integrative Medicine and APR.
Formally trained as a writer and artist, Lynne is an activist for the arts and for pressing social issues. Lynne and her husband Harold have two adult children and four grandchildren.
Marty Moss-Coane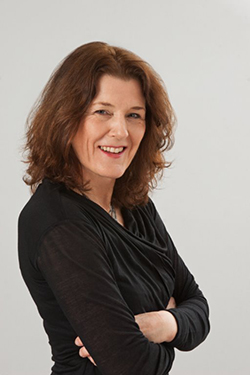 Marty Moss-Coane has been host and executive producer of Radio Times with Marty Moss-Coane, one of the most respected weekday interview programs in the Delaware Valley, for more than 25 years. Produced at WHYY, the region's leading public broadcasting station, Radio Times is recognized as one of the tri-state area's most thought-provoking, creative and informative radio programs. Radio Times is heard nationally on the National Public Radio Sirius-XM channel.
Marty believes guiding discussions fairly and accurately is imperative to educating and informing audiences. She has earned praise for her versatility and her engaging conversations and interviews with both guests and callers during the daily, live two-hour program, which covers social issues, public policy, books, films and more.
A graduate of Temple University, she has received numerous accolades for excellence in radio, public service, public health and public affairs. She and her husband, clinical psychologist James Coane, have a son, Jesse.
Jane Oppenheim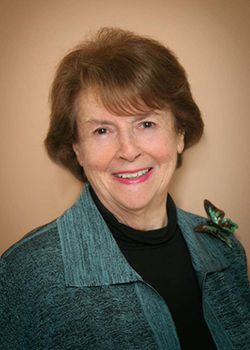 Jane Oppenheim's leadership skills and her deep concern and commitment to human rights, social services, the arts, education and humanities have benefitted innumerable national, regional and community organizations.
She serves on the boards of Scranton Area Foundation, United Neighborhood Centers, Everhart Museum, Scranton-Lackawanna Human Development Agency, Hunter College and Keystone College where she is on the leadership team for the annual literary conference The Gathering. She is a former member of the National Board of the Women of Reform Judaism and the boards of the World Union for Judaism, the Union for Reform Judaism and president of Temple Hesed,
Jane's many awards include those from Hunter College for Outstanding Community Service, B'Nai B'rith Americanism Award, Association of Fund Raising Professionals Lifetime Achievement Award and awards for her service from Keystone College, University of Scranton and Scranton Area Foundation.
A graduate of Hunter College, she earned her master's degree in English at Columbia University. She and her late husband Richard have three children and eight grandchildren.
Natalye Paquin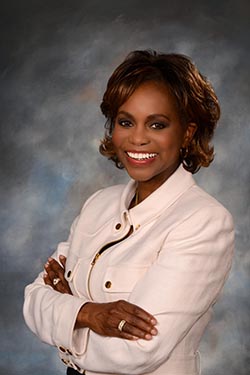 Natalye Paquin is the Chief Executive Officer of the Girl Scouts of Eastern Pennsylvania, the state's largest organization serving girls and among the largest Girl Scouts Councils in the nation.
Natalye previously served as Executive Vice President and Chief Operating Officer of The Kimmel Center for the Performing Arts. She began her career as a litigation attorney and entered the public sector as a Regional Attorney with the United States Department of Education, Office for Civil Rights. Her work in education continued in executive leadership roles with the Chicago Public Schools and the School District of Philadelphia.
Natalye is a Director of National Penn Bancshares, a Trustee of Rosemont College and serves on numerous other boards, including the National Advisory Board of the Salvation Army, The Mid Atlantic Arts Foundation and The Philadelphia Award.
She received a J.D. from DePaul University College of Law and a B.S. from Florida A & M University. Additionally, she was a national Fellow of the Broad Urban Superintendents Academy, and completed Executive Education Programs at Harvard and Loyola University Business Schools.
Leila Jones Richards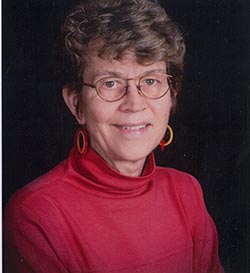 Leila Jones Richards, MD, MPH, has committed her entire professional career to international health and humanitarian programs. A public health care physician, noted author and advocate for people world-wide suffering from oppression and war, Leila has worked with many groups such as American Friends Service Committee, UNICEF and the World Health Organization, administering to vulnerable populations, primarily those who have been impacted by the tragedy of international conflict and poverty. Over the course of more than 20 years, she has served in Iraq, Yemen, Palestine, Afghanistan, Bosnia, Croatia, Israel, India and Cambodia.
Leila has authored numerous articles and reports addressing important medical and social issues facing refugees and displaced persons. Her book "The Hills of Sidon: Journal of an American Doctor in Lebanon" has received wide acclaimed.
Now retired and living in Pittsburgh, Leila remains involved in advocating for the oppressed and supporting international efforts to find a just peace, especially between Palestine and Israel.
Page Talbott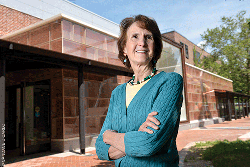 Page Talbott is President/CEO of the Historical Society of Pennsylvania in Philadelphia one of the nation's most important special collections libraries. She was formerly Principal at Remer & Talbott, a consulting firm providing exhibition and interpretive planning services, including major exhibits throughout the Commonwealth.
Page was Associate Director and Chief Curator of the Benjamin Franklin Tercentenary, an international award-winning traveling exhibition, and was the editor and an author of the companion catalog Benjamin Franklin: In Search of a Better World.
She has been an independent curator and consultant for museums, historical societies, and historic house museums throughout the Mid-Atlantic region. She has served on the boards of the Historical Society of Pennsylvania, the Center for Conservation of Art and Historical Artifacts, the Society of Winterthur Graduates, and the Winterthur Museum and Country Estate.
Page holds a B.A. from Wellesley College, an M.A. from the University of Delaware/ Winterthur Program, and an M.A. and Ph.D. in American Civilization from the University of Pennsylvania.