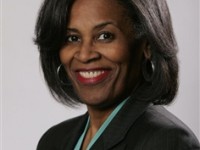 Sylvia Fields provides philanthropic leadership to the Pittsburgh region as the executive director of the Eden Hall Foundation, which provides funding for health, education and social welfare programs. She was the first and only African American woman to direct a major private foundation in the Pittsburgh area.
Named twice as one of Pittsburgh's 50 Most Influential African American Women by the New Pittsburgh Courier, her work has benefited programs on the local, state and national levels. Sylvia was invited to the White House to share information on exemplary initiatives and grants made by the Eden Hall Foundation. In 2012, the National Recreation and Parks Association recognized her along with the Pittsburgh Parks Conservancy for their important work in supporting public-private partnerships for parks.
Sylvia is a coalition builder and a true partner with many organizations including Carnegie Museums of Pittsburgh, the World Affairs Council of Pittsburgh, and her alma mater Seton Hill University, and she serves on the national boards of the YWCA and the World Affairs Council.