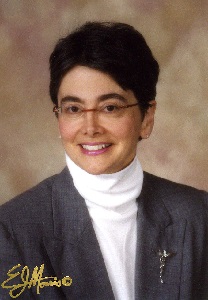 Dr Silvia Ferretti has been a driving force behind the growth of osteopathic medical education in Pennsylvania. As Provost, Senior Vice President and Dean of Academic Affairs of Lake Erie College of Osteopathic Medicine, the largest medical school in the country, she has dedicated her career to the education and training of future doctors, pharmacists and dentists.
Widely recognized for her professional leadership, Dr. Ferriti has accepted many awards including the State of Pennsylvania House of Representatives Award for Professional Excellence and Humanitarianism. Beyond her professional work, She has been actively involved in charitable and economic development endeavors in the City of Erie and the Commonwealth.
For more than 30 years, Silvia Ferretti has been a strong advocate for public health service. Her efforts to expand opportunities for training to health care professionals have resulted in an improved health care and quality of life for innumerable men, women and children in Pennsylvania and beyond.