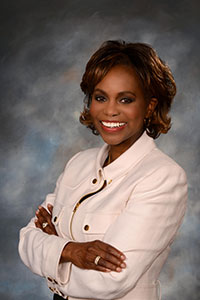 Natalye Paquin is the Chief Executive Officer of the Girl Scouts of Eastern Pennsylvania, the state's largest organization serving girls and among the largest Girl Scouts Councils in the nation.
Natalye previously served as Executive Vice President and Chief Operating Officer of The Kimmel Center for the Performing Arts. She began her career as a litigation attorney and entered the public sector as a Regional Attorney with the United States Department of Education, Office for Civil Rights. Her work in education continued in executive leadership roles with the Chicago Public Schools and the School District of Philadelphia.
Natalye is a Director of National Penn Bancshares, a Trustee of Rosemont College and serves on numerous other boards, including the National Advisory Board of the Salvation Army, The Mid Atlantic Arts Foundation and The Philadelphia Award.
She received a J.D. from DePaul University College of Law and a B.S. from Florida A & M University. Additionally, she was a national Fellow of the Broad Urban Superintendents Academy, and completed Executive Education Programs at Harvard and Loyola University Business Schools.