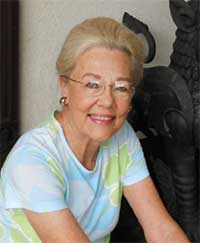 Mary Colvert Carroll has been a founder, officer or member of over 30 non-profit local and national boards focusing on economic development, conservation and self-help.
She founded Philadelphia Hospitality to promote Philadelphia tourism and initiated the restoration of Philadelphia's City Hall. As Chairman of the Friends of Independence National Park she established Philadelphia Open House. She founded a national park regional advisory board and received the Conservation Service Award, the U.S. Department of Interior's highest award for supporting organizations.

She established the Philadelphia YMCA's first international committee and its partnership with the YMCA's in South Korea and Russia and founded the Nepal Foundation which adopted a remote community in Nepal of over 5,000 residents.

She was the First US citizen to receive the "Friend of Nepal Award" from the Association of the Nepalis in the Americas, and in 2014 she was appointed by the Government of Nepal as Honorary Consul of Nepal. She graduated from the University of Miami, Magna Cum Laude with a BA degree.