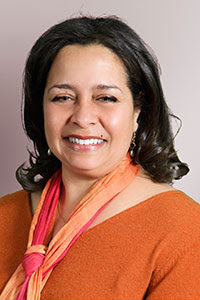 Claire Lomax is General Counsel of The Lomax Companies, LP ("TLC") the Lomax family's investment office, which manages a portfolio of private equity investments with particular emphasis on technology, communication and real estate. In her capacity as General Counsel for over 25 years, Ms. Lomax has worked in the areas of intellectual property, employment law, contracts, risk management and corporate law. She is the liaison with outside counsel and provides professional legal services to the leaders of the different business units. Ms. Lomax also serves as the Director of Human Resources for TLC and in that capacity, oversees hiring practices, the development and implementation of personnel policies and procedures and compliance.
In 2003, the Lomax Family Foundation ("LFF") was established and Ms. Lomax became its Chief Executive Officer. Since its inception, Ms. Lomax has led the family philanthropic efforts by ensuring that LFF satisfied its mission to promote art/culture, health/wellness, education and philanthropy in the African American community. In her capacity as CEO of LFF, Ms. Lomax oversees the funding guidelines approved by the Board of Trustees, the grant awards process, investment portfolio, partnerships with other grantors and communication with the grantee community.
Since 2006, Ms. Lomax has served on the Board of Trustees for the University of Pennsylvania. She is Chair of the Trustee Student Life Committee and Vice Chair of the Ad Hoc Committee on Diversity. She is also on the Board of Overseers for the Penn's School of Social Policy and Practice and the Trustee representative on the WXPN Policy Board. Ms. Lomax is Vice Chair of the Board of Trustees for the Philadelphia Award Foundation as well as a past Chair and current member of the Board of Directors for the African American Museum in Philadelphia. She is also a member the Forum of Executive Women, Council on Foundations and Philanthropy Network.
A graduate of University of Pennsylvania and Georgetown University Law Center, Ms. Lomax is admitted to practice law in Pennsylvania and Maryland.