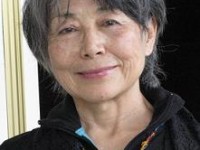 Lily Yeh uses participatory public art to empower impoverished communities around the world. Born in China, she came to the United States in 1963 and received an MFA from the University of Pennsylvania. She was professor of painting and art history at University of the Arts for 30 years. The Village of Arts and Humanities in North Philadelphia became a national model of community building through art under her leadership as founder and executive director from 1968 to 2004.
In 2002, she formed the nonprofit Barefoot Artists, Inc. to further her work and mission internationally with lectures, workshops and environmental transformation programs. Her successful creative projects have extended to such places as Rwanda, Kenya, Ghana, Syria and China.
Lily has won more than 30 prestigious awards from organizations worldwide for her pioneering leadership in transforming lives and communities through the creative arts, including the Ford Foundation and the Prudential Foundation, and six honorary doctoral degrees from prominent universities in the United States.