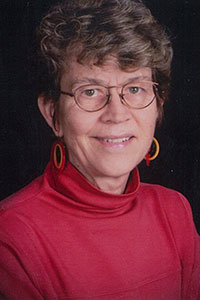 Leila Jones Richards, MD, MPH, has committed her entire professional career to international health and humanitarian programs. A public health care physician, noted author and advocate for people world-wide suffering from oppression and war, Leila has worked with many groups such as American Friends Service Committee, UNICEF and the World Health Organization, administering to vulnerable populations, primarily those who have been impacted by the tragedy of international conflict and poverty. Over the course of more than 20 years, she has served in Iraq, Yemen, Palestine, Afghanistan, Bosnia, Croatia, Israel, India and Cambodia.
Leila has authored numerous articles and reports addressing important medical and social issues facing refugees and displaced persons. Her book "The Hills of Sidon: Journal of an American Doctor in Lebanon" has received wide acclaimed.
Now retired and living in Pittsburgh, Leila remains involved in advocating for the oppressed and supporting international efforts to find a just peace, especially between Palestine and Israel.