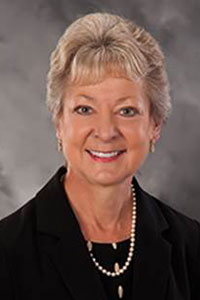 Kim Fleming is Chairman and Chief Executive Officer of Hefren-Tillotson, Inc., a privately held Pittsburgh-based financial planning and investment advisory firm. In 2014, Hefren-Tillotson was awarded #1 Top Workplace in Western Pennsylvania, and Kim received the Top Executive award for medium-sized companies by The Pittsburgh Post-Gazette.
She serves on the boards of Allegheny College, Allegheny Conference on Community Development, The Buhl Foundation, Dollar Bank, EQT GP Holdings, The Pittsburgh Foundation, and SIFMA. She chaired the United Way of Allegheny County and is actively involved with local, national, and international mission trips.
Kim received the Family Guidance Leckie Award for philanthropy and service to Pittsburgh, the John McGrady Award for community service, Carlow University's Women of Spirit® Award for Values, Geneva College's Serving Leaders Award and the YWCA's Women's Leadership award for Business.
A graduate of Northwestern University, she is also a graduate and former board member of the Securities Industry Institute at the University of Pennsylvania. She and her husband, Curt, have two sons.