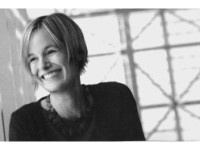 Jane Werner is redesigning the role of museums in the 21st century, both in Pittsburgh and beyond. Executive Director of the Children's Museum of Pittsburgh since 1999, she has been a dynamic catalyst not only within the museum walls, but also in spearheading the dramatic transformation of the surrounding North Side community. Under her visionary leadership, the Children's Museum was rebuilt and expanded to incorporate two landmark historic buildings with vibrant new interactive programs and exhibits. Her work has been honored by the American Institute of Architects, the National Trust for Historic Preservation and the United States Green Building Council.
Her professional service in the museum field includes Philadelphia's Franklin Institute, Buhl Science Center and Carnegie Science Center. Her innovative initiatives have gained national attention, changing museum practices worldwide.
Jane has been the President of the Board of Directors of the national Association of Children's Museums, a member of the Advisory Council of the Fred Rogers Center at Saint Vincent College, and she is the past President of the Greater Pittsburgh Arts Council.