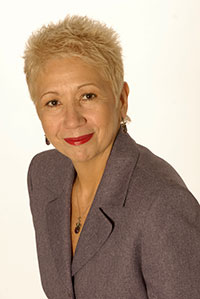 Ida L. Castro, JD, MA : Vice President for Government and Community Relations and Chief Diversity Officer at The Commonwealth Medical College in Scranton, Pennsylvania has more than 30 years of experience in law, academia, not-for- profit and government agencies. At TCMC, Dr. Castro is responsible for leading effective engagement with diverse communities within Northeast Pennsylvania and establishes meaningful collaborations to reduce health disparities and increase the pool of qualified and representative physicians. She developed and implemented an innovative Regional Education Academy for Careers in Health-Higher Education program to support first generation to college and educationally disadvantaged students achieve their dreams to pursue health related careers. In about 4-years she served more than 400 students, 80% were first generation to college and more than 90% of the high school students are now in college. More than 35 students are currently attending a medical school. Prior to joining TCMC, in September 2008, Castro was a founding executive of V-me Media, Inc., where she headed the firm's sponsorship and government relations functions. Earlier, Castro also founded and led her own company, IC Alliance Development Group, LLC – assisting companies, including Verizon, Greater New York Hospital Corporation and Pratt Institute, with government relations and diversity management.
President Clinton appointed Castro in 1998 as the first Latina Chairwoman/CEO of the U.S. Equal Employment Opportunity Commission, the federal agency responsible for eliminating discrimination at the workplace. She supervised 3000 staff and managed a budget exceeding $300 million dollars per year. In 2004, Castro was appointed as the 2005 Haywood Burns Chair for Civil Rights at CUNY School of Law, and from 2002 – 2004 she served as the first Hispanic Commissioner/CEO of the New Jersey State Department of Personnel. .
She now serves on numerous community based organization boards in Lackawanna and Luzerne counties, including Scranton Area Foundation, Women's Resource Center, United Neighborhood Centers, Leadership Wilkes-Barre, SHINE, and Skills in Scranton, COC. Prior to her tenure in government, Castro held numerous senior positions in academia and the private sector, including serving as Senior Legal Counsel for the New York City Health and Hospital Corporation, Labor Management Relations Director and Counsel to the President of Hostos Community College and Associate Professor at Rutgers University.
Castro has been the recipient of numerous achievement awards, including PA Diversity Institute Award, Top 25 2009 Women NEPA NAWBO, the Hispanic Bar Association, MALDEF, Garden State Equality, and the National Puerto Rican Coalition, and she is the only Latina inducted into Rutgers University's Alumni Hall of Fame. Castro is a graduate of the University of Puerto Rico. She received her Master's degree from Rutgers University and her Juris Doctorate from Rutgers –Newark School of Law.