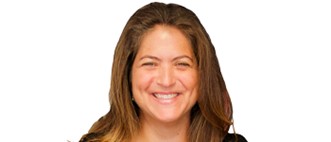 Cynthia F. Figueroa is the President and CEO of JEVS Human Services, beginning her tenure in February 2022.
Cynthia is a dynamic leader with 25 years of experience in the government and non-profit human service sectors. Prior to joining JEVS Human Services, Cynthia served as Deputy Mayor, Office of Children and Families under Mayor Jim Kenney. Additionally, Cynthia co-led the Mayor's special initiative to address institutional racism focused on police reform, community engagement, and an inclusive economy.
Before her term as Deputy Mayor, Cynthia served as President and CEO at Congreso de Latinos Unidos. From 2008-2011, she served as the Deputy Commissioner for DHS. Cynthia's early career includes roles at several community-based organizations working on the front lines serving Philadelphia's most vulnerable communities.
Cynthia serves on the boards of several community-focused non-profits. She holds a Bachelor of Fine Arts degree from Spring Hill College. She was born in Arecibo, Puerto Rico and resides in Philadelphia with her husband and two children.