Constance H. Williams
2013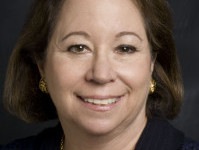 Constance H. Williams has a distinguished career in public service and civic engagement. A former member of both the Pennsylvania State Senate and House of Representatives, she has served on the boards of many regional, state and national organizations. She is Chair of the Board of Trustees of the Philadelphia Museum of Art, Vice-President and Director of the Hess Foundation, Board Member and Former Chair of Steppingstones Scholars, and Board Member of the National Museum of American Jewish History.
In all her work she resolutely sets a course to foster positive change balanced with compassion, and encourages risk-taking to achieve a more equitable society. Her numerous awards include many for her exceptional leadership in the Pennsylvania House and Senate, as well as for her outstanding work as thoughtful and effective community activist.
A fellow of the Philadelphia College of Physicians, she received an MBA from the Wharton School, an Honorary Doctorate from Pine Manor College, and a Distinguished Alumna Award by Barnard College.