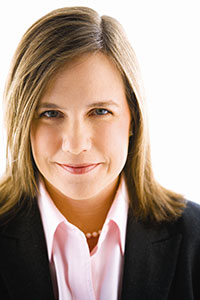 President & CEO Tierney
Mary Stengel Austen co-founded The Tierney Group in 1989, a predecessor to today's Tierney, one of the mid-Atlantic region's largest communications agencies and a member of the Interpublic Group of Companies (NYSE: IPG). With offices in Philadelphia, Harrisburg and New York City, Tierney serves clients representing a range of industry leaders including Independence Blue Cross, QVC, McDonald's, PECO, TD Bank, AmerisourseBergen and Verizon.
Mary developed her expertise in the areas of consumer, issues management, and crisis communications. She has counseled and developed strategic communications plans for several international companies including Viacom International, Marriott Hotels & Resorts, GlaxoSmithKline and Disney. Mary serves on a number of non-profit boards of directors, including Alex's Lemonade Stand Foundation, the Greater Philadelphia Chamber of Commerce and is the Chair of the Board of the Girl Scouts of Eastern Pennsylvania. In addition, she serves on the United Way of Greater Philadelphia and Southern New Jersey's board and was recognized by them in 2013 by their Women's Initiative Award. Mary was also presented with the Police Athletic League Award in 2013 for her philanthropic efforts in the community. Mary received her BA in English, Government and Law from Lafayette College where she just completed a 5 year Board term. In addition to an active professional and volunteer life, Mary and her husband Peter have five children.