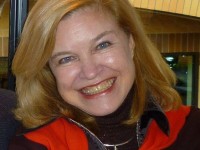 Margaret Pace (Peggy) Duckett chaired Miracle at Philadelphia, the U.S. Constitutional Convention Bicentennial Exhibition at Independence National Park, and served on the founding boards planning the architecture, exhibitions and education for the National Constitutional Center and for the Museum of the American Revolution.
Appointed to the National Council of the National Endowment for the Humanities by President George H.W. Bush, she served for 13 years within three Presidential administrations and chaired four of the five divisions of NEH. She is the longest serving member of the National Council on the Humanities.
Her work through two State Boards of Education and on five current Boards providing historic and educational materials, conservation and museum exhibitions continue this lifelong work. A native of Texas, living in Pennsylvania since the 1970's, Peggy attended Smith College, graduated from the University of Texas, and earned a master's degree from Tufts University.