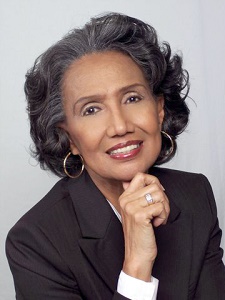 Joan Myers Brown has committed her life to dance, and is recognized as a pioneer in the world of dance in Philadelphia and internationally. She founded the Philadelphia School of Dance Arts in 1960, and The Philadelphia Dance Company Philadanco in 1970, where she continues to serve as Executive/Artistic Director.
When she founded Philadanco, Joan Myers Brown had a tremendous impact in the arts and dance communities by opening new opportunities for young African American dancers. She also founded the International Conference of Black Dance Companies in 1988 and the International Association of Blacks in Dance (IABD) in 1991, of which she is the honorary chairperson.
She is the recipient of the prestigious Philadelphia Award, the Hazelet Award and Philadelphia Magazine's 10 Best Philadelphians Award, among many others. Ms. Brown is the mother of two daughters and proud grandmother of four.